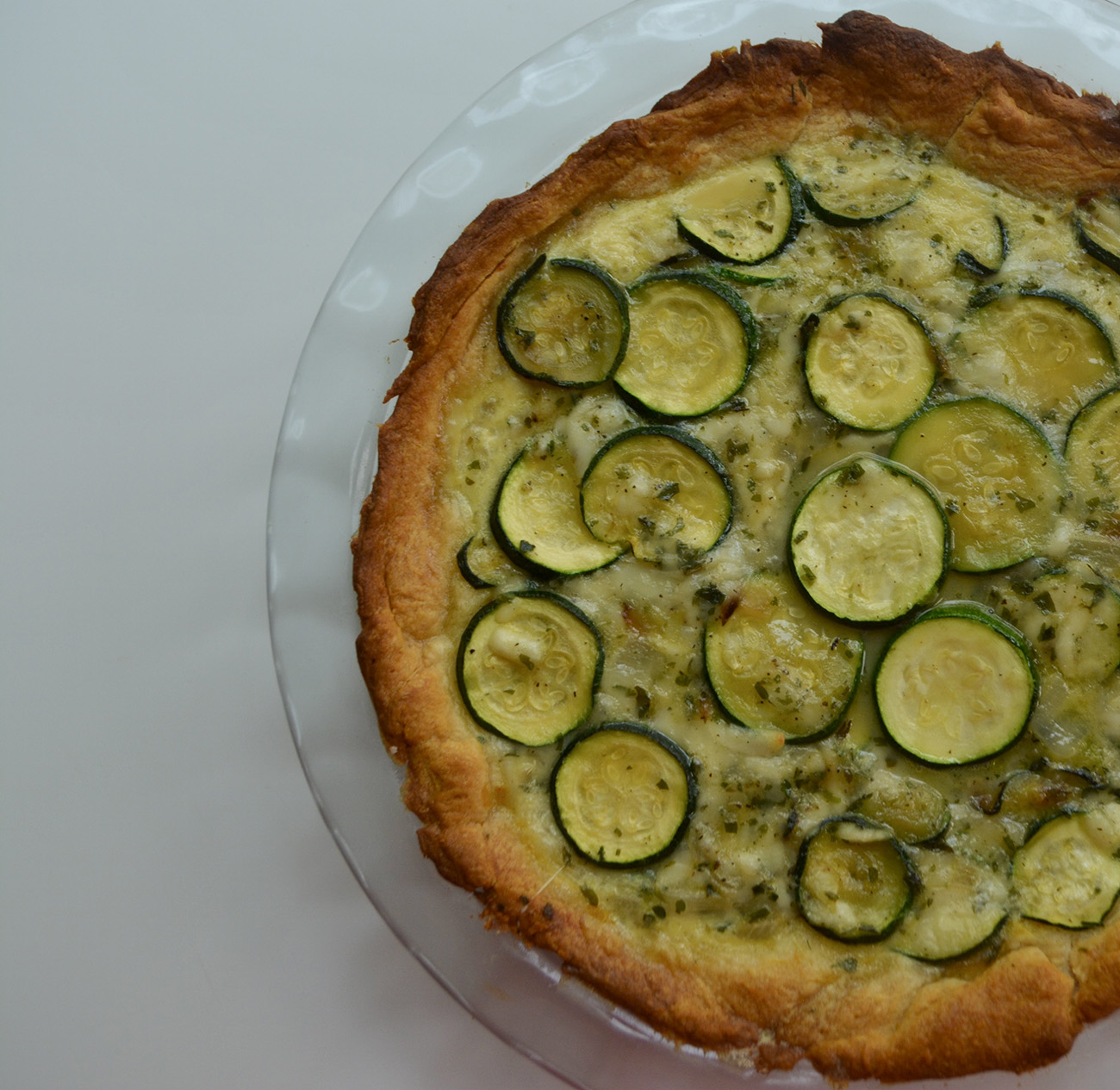 Best Ever Zucchini Dish
A few weeks ago our family attended a birthday party where I met up with friends I hadn't seen in a while. It was wonderful to see everyone again, especially our children's pediatrician who is now retired. His sweet wife came up and while we were chatting about gardening and zucchini, she shared a little joke that made me giggle. You may have heard it before! Can you relate?
It's important to lock your car doors especially now. Your friends and neighbors and even strangers will put free zucchini in your car!
Zucchini is easy to grow and each plant may yield anywhere from six to ten pounds during the growing season! My girls have made countless batches of zucchini bread and it's been found on our dinner plates many times this summer. My mother-in-law has given us zucchini from her garden and I have passed a few along to neighbors if I knew we couldn't use them in time!
Just recently, I was scouring my recipe folder for something I hadn't prepared in a while when I discovered a treasure - a handwritten recipe my grandma gave to me. It was endearing seeing her handwriting again and although it made me miss her deeply at that moment, I was comforted to have something from her that was actually her "favorite." Perhaps it'll become your favorite too! The recipe would make a delicious meal to take to a friend in need.
Marion's Favorite Veggie Dish: Italian Zucchini Crescent Pie
4 cups thinly sliced, unpeeled zucchini
1 cup chopped onion
1/2 cup butter
1/2 cup chopped parsley
1/2 tsp salt
1/2 tsp black pepper
red pepper flakes, to taste
1/4 tsp garlic powder
1/4 tsp oregano leaves, chopped
2 eggs, well beaten
8 oz (2 cups) shredded mozzarella cheese
8 oz can crescent dinner rolls (refrigerated)
2 tsp dijon mustard
Instructions:
Heat oven to 375 degrees
In a skillet, cook zucchini and onion in butter until tender, about 10 minutes. Stir in parsley and seasonings. Remove from heat.
In a large bowl, blend eggs and cheese. Add zucchini mixture to the eggs and cheese and stir.
Separate crescent dough into 8 triangles, roll them thinner and place in an ungreased quiche pan or 12x8" baking dish. Press over the bottoms and up the sides.
Spread crust with mustard. Pour zucchini mixture evenly into the crust.
Bake at 375 degrees for 18-20 minutes or until a knife comes out clean. Let stand for 10 minutes before serving. Makes 6-8 servings!
Do you have a favorite zucchini dish? We'd love to hear what recipes you use.
I was so touched to find this recipe that I decided to frame it and place it on my counter to be reminded of her while I work. I'm happy to share something that she loved with you. If you make this dish, share it with us on
Facebook
or
Instagram
and tag us #TakeThemAMeal!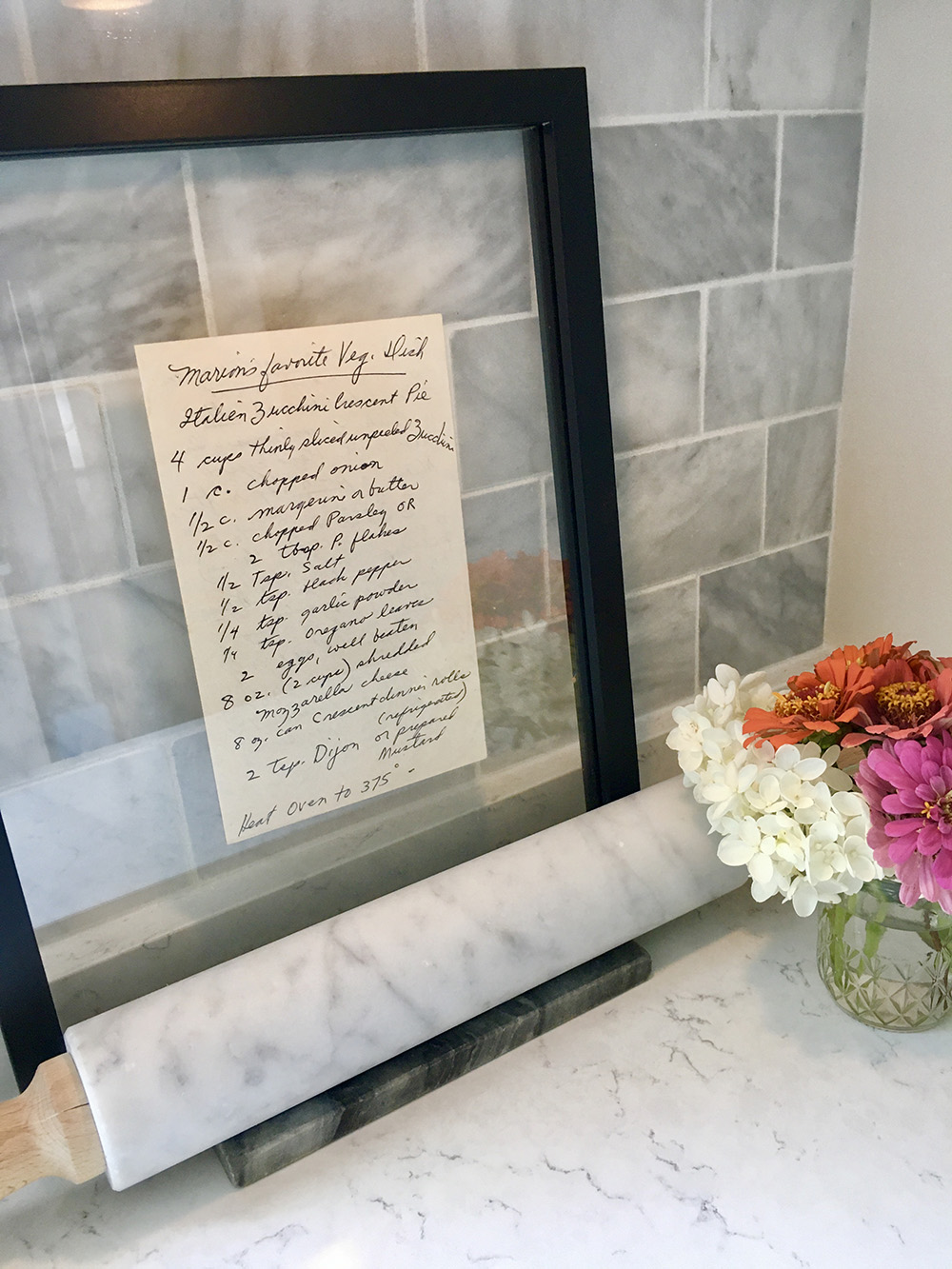 *I love that she underlined her favorite veggie dish above the recipe title.
Read other recent blog posts: