A Foolproof Keto Meal
JANUARY 8, 2019 / MAUREEN WITMER /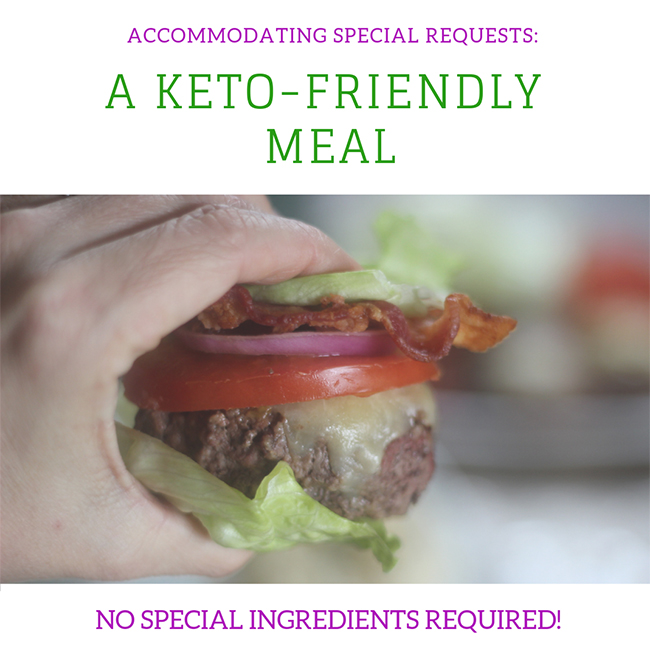 The Keto diet.
There's a lot of hype around this popular diet right now. The Ketogenic diet is a high fat, moderate protein, very low carb, and no sugar eating plan that, over time, makes your body burn fat (instead of carbohydrates) for energy. In addition to weight loss, fans of this diet
report other benefits to this way of eating
: lower blood sugar, cholesterol, and risk of heart disease, as well as protection against cancer and fighting neurological disorders.
We are seeing more and more requests for this special diet on meal schedules, so we wanted to give you a foolproof meal idea. Now when you see the word Keto on a meal schedule you're participating in, you will have no need to fear.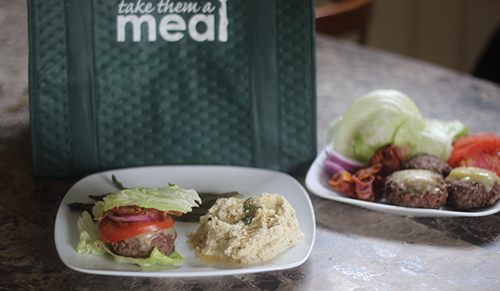 This meal is
Totally keto friendly
Easy to transport
Doesn't require any special ingredients
Impossible to mess up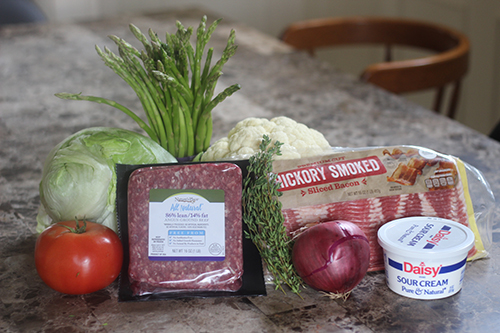 Here's the list of ingredients:
grass fed beef
bacon
iceberg lettuce
1 tomato
1 red onion
asparagus
cauliflower
sour cream
fresh thyme
(optional- cheddar cheese)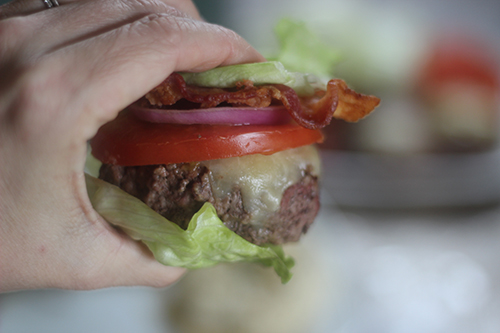 Iceburgers - Serves 4
Slice a head of iceburg lettuce to form the buns
Over a skillet over medium-high heat, cook 4 slices of bacon until crispy. Drain the fat.
Cook 4 slices of red onion in the same pan until tender, about 3 minutes
Wipe skillet clean. Form 1 pound of grass-fed beef into 4 patties. Cook for 4 minutes on each side until no pink remains (you can also grill the patties and/or use ground turkey)
Melt a slice of cheddar cheese on each patty for 1 minute
Build your burger with lettuce, the burger and cheese, a slice of tomato, red onion, a slice of bacon, and another piece of lettuce on the top.
*Use a toothpick to keep the burgers together when transporting or keep each component separate and let your meal recipients assemble their own iceburger.
Roasted Asparagus - Serves 4
Break off the tough ends of 1-2 pounds of asparagus. Place on a rimmed cookie sheet. Drizzle with olive oil, salt and pepper. Roast at 400 degrees for 20-25 minutes.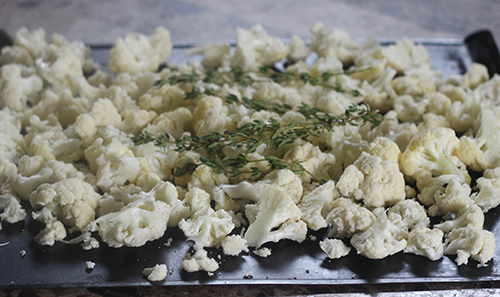 Mashed Cauliflower - Serves 4
Preheat the oven to 400 degrees
Cut 1 large head of cauliflower into florets
Place on a rimmed cookie sheet. Drizzle with olive oil, salt, pepper, and a few sprigs of fresh thyme.
Roast for 20-25 minutes (this can be done at the same time as the asparagus)
Place roasted cauliflower into a food processor with 1/2 cup of sour cream. Blend until smooth
Brown 3 tablespoons of butter on the stove. Add 2 cloves of pressed garlic and a few more sprigs of thyme.
Blend into mashed cauliflower and enjoy.
Read other recent articles by Maureen Witmer: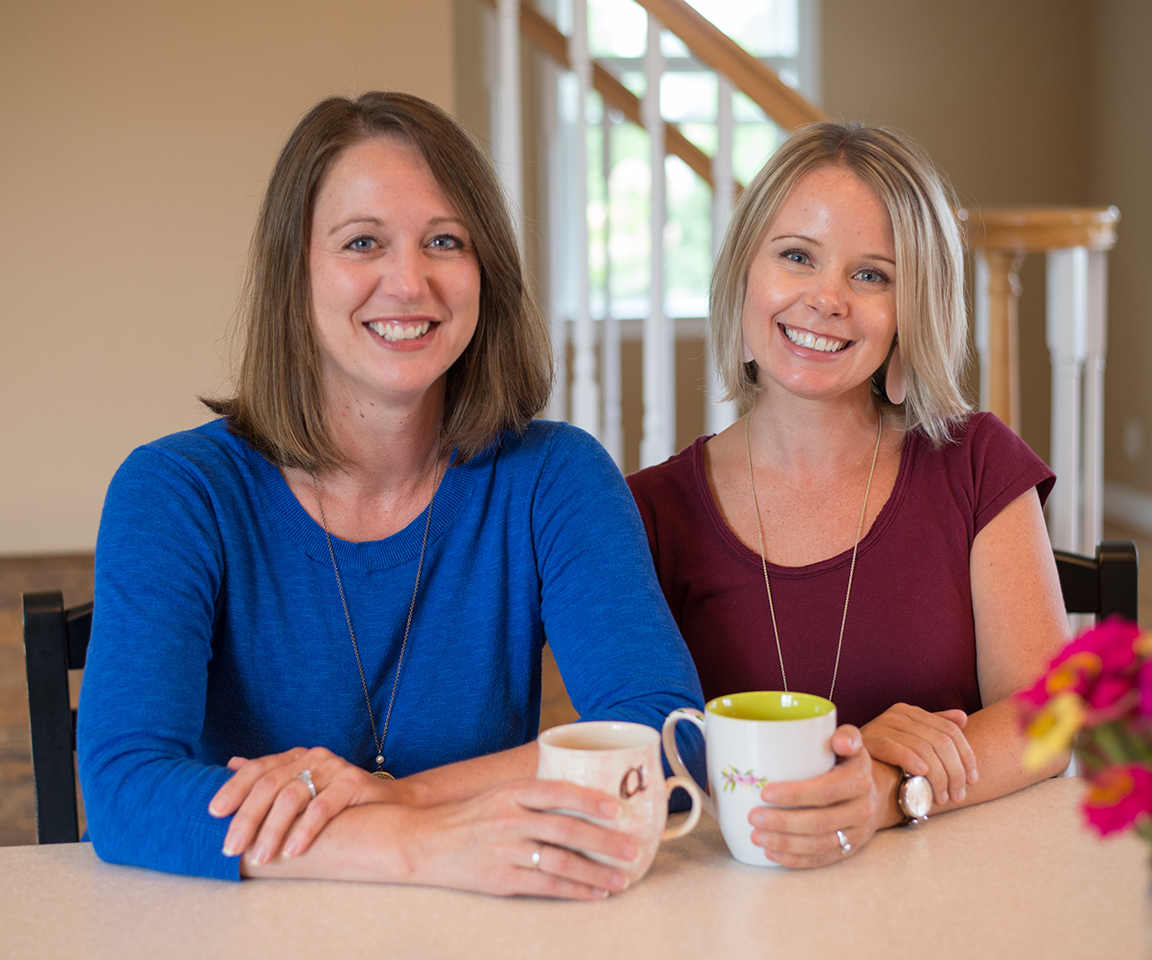 Adina & Maureen
Welcome! We're thrilled you stopped by. Our own joys and sorrows have taught us that a well-timed meal delivered by a friend is one of the best gifts imaginable. In this space, we share our favorite recipes to take to friends, meal-taking tips, and other ways to care for those who are dear to you.
Helpful Posts
Recent Posts...
Visit TakeThemAMeal.com's profile on Pinterest.