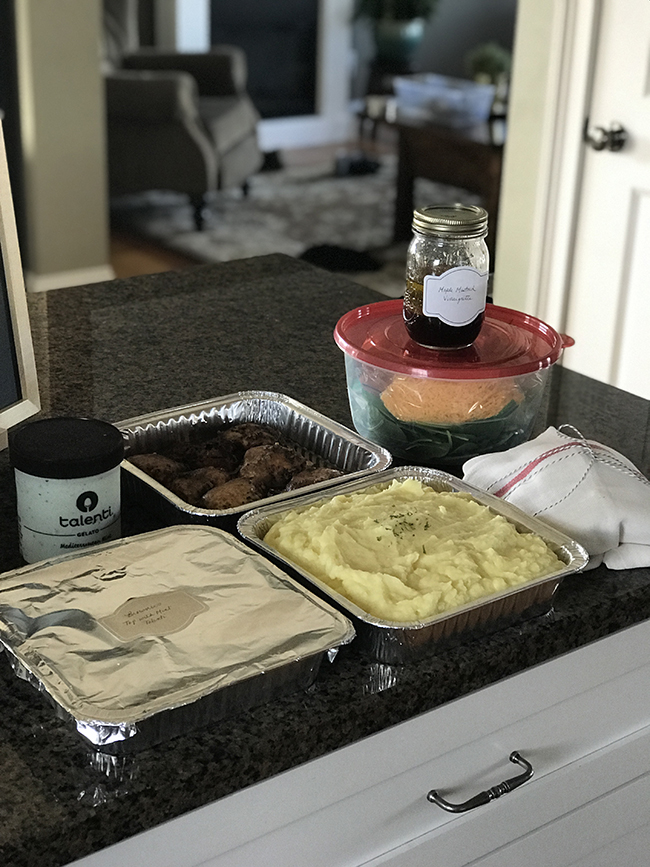 A Complete Meal Idea for a Friend
My oldest child is going to turn eighteen later this year and I still remember a few of the meals we received from friends when he was born. During those joyful and exhausting days, the warm meals delivered by our friends encouraged and sustained us.
I recently had the opportunity to take a meal to a new mom at our church. The meal I decided to take is a current favorite in our house and it also happens to transport well. If you're looking for a meal idea for a friend, this might be just what you need.
Balsamic Chicken
- I can't say enough positive things about this
Balsamic Chicken
recipe. It's easy to make and the chicken is tender and delicious. I double the recipe so there is enough to feed my family too. I always keep chicken thighs on hand in case I hear of a last minute need. It's also easy to keep this dish warm in your crock pot until you're ready to deliver your meal. Balsamic Chicken is gluten-free, dairy-free, diabetic-friendly, and Paleo.
Mashed Potatoes - I don't use a recipe for my mashed potatoes. I typically use 3 lbs of organic Yukon Gold potatoes that I peel and cube. Then, I boil them in water for 15 minutes. After draining, I add butter, milk, and a tablespoon of salt (or almond milk and chicken broth to make them dairy-free). I combine the ingredients using my hand mixer. Mashed potatoes don't take long to make. My family loves to eat Balsamic Chicken served over mashed potatoes.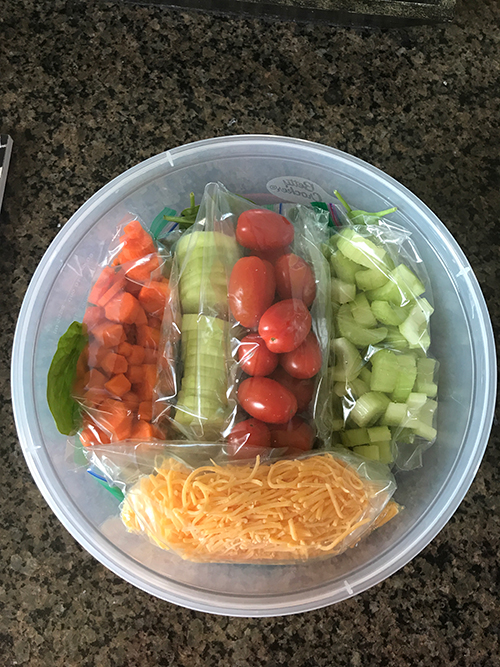 Salad
- I like to send along salad toppings separate from each other, so the recipients can customize their salads. This homemade dressing,
Mom's Maple Mustard Vinaigrette
, can be made in a few minutes and is fabulous! I keep jars with lids on hand for sending along salad dressing with meals.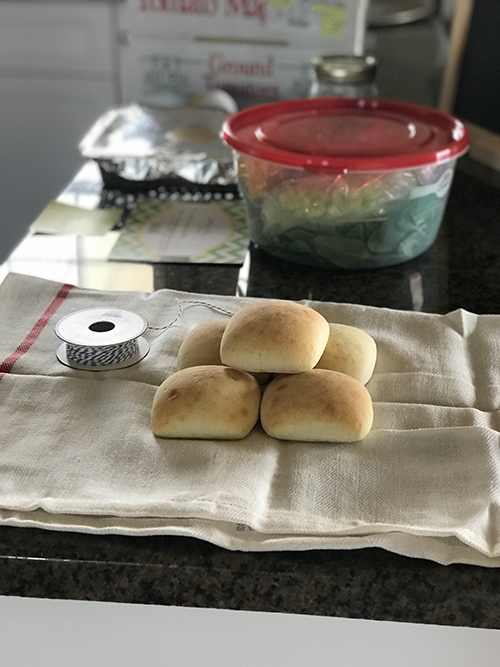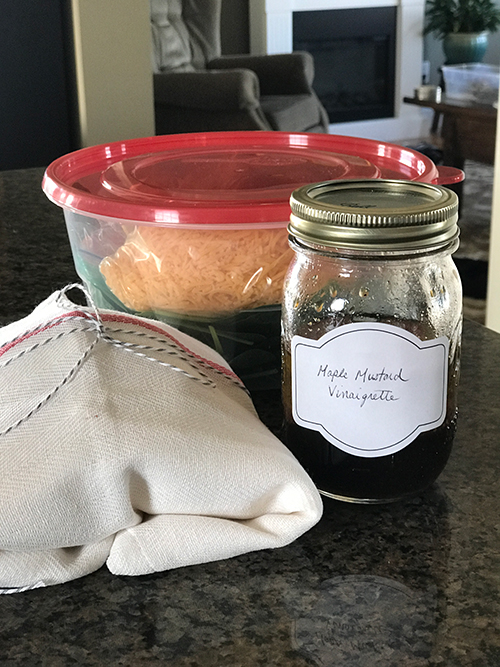 Rolls - Adding bread helps a meal go further and increases the chances of leftovers. I typically buy a nice bag of frozen rolls at the store and heat them right before taking my meal. I keep new kitchen towels on hand to wrap the rolls. This allows them to stay warm and is a small gift for the recipient.
Brownies
- This is my
favorite brownie recipe
! I don't even make the icing portion. Instead, I send along some mint gelato to serve with the brownies. These brownies can also be made with gluten-free flour and several of the Talenti gelato flavors are dairy-free.
What I like about this meal is that several of the items can be made a day in advance as I have the time. There isn't a lot of last minute preparation. If I'm really short on time, I skip the mashed potatoes and send along rice. The gelato is a treat even without the brownies! Enjoy!
Read other recent blog posts: