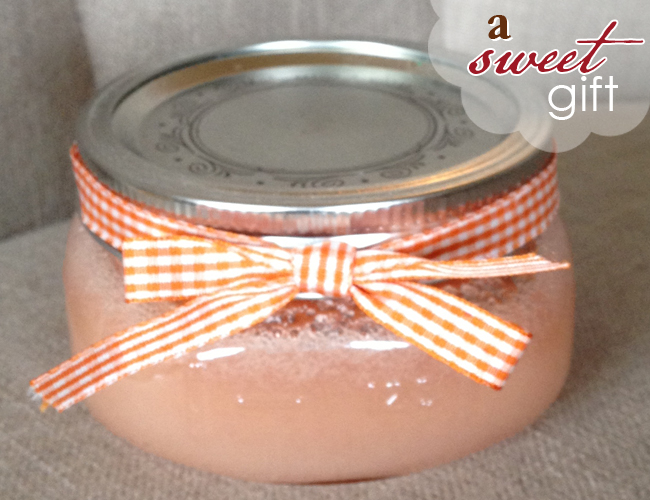 A Sweet Gift: Two-Ingredient Hand Scrub
I don't know about you, but I adore receiving handmade gifts. When someone takes a moment out of life to create something for me, I treasure it.
I recently received some lovely and useful hand scrub as a gift from my friend, Rachel. We both like to work outside in our yards, and the scrub is especially good at removing soil from your hands. Not only do my hands feel and look great after a washing, but each time I open the jar I think of Rachel and her family.
Recently, it occurred to me that this hand scrub would be a sweet surprise to include with a meal you are taking. One a day when you have a little extra time, you could make up several jars and have them on hand to include as a last minute gift for a friend. Once you smell this wonderful creation, you will certainly want to keep a jar for yourself too.
With several small mason jars and two ingredients (Dawn liquid soap and sugar), you'll be ready to create!
--
Read other recent blog posts: