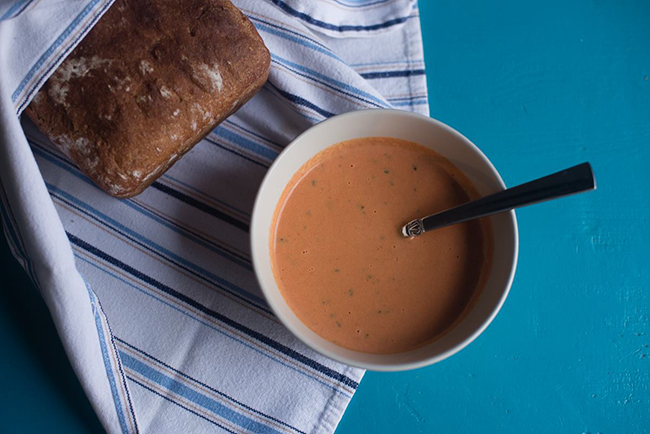 A Comforting Family Recipe
I sprinkle flour on the countertop and knead the dough, pressing it down with my palms in a rhythmic motion, before shaping it and placing it into a well-oiled bread pan. The recipe was my husband's grandmother's and now that she is no longer with us, it still makes me smile to make her bread.
I'm prepping a meal for a family who recently had their fifth child. The truth is I don't like making meals to take to others. I like it in concept, but it always feels a bit complicated, to be honest. What to make? When to take it? How to package it all up? Will they like it?
But, I've experienced the blessing of meals during hard times and it was such a comfort I'll always sign up to help someone else in this way if I am able.
I think back to the weeks my newborn twins failed to gain weight. After seeing the pediatrician and then going to see the lactation specialist the regimen that was prescribed to me felt crushing. Nurse each baby one at a time, one after the other, every two hours. And then top them off with formula fed to them from a syringe. Oh, and each baby took almost forty-five minutes to nurse. This put me on a two-hour schedule that literally left thirty minutes before starting the process all over again.
In the two weeks we were on this routine I remember how thankful I was for the meals that were delivered to me! They helped get me through. So now I make every effort to take a meal to a new mother, a grieving friend, or someone going through a health crisis.
One of my favorite meals to take is soup, salad, bread, and dessert. Creamy basil soup is warm and deliciously satisfying and easily frozen.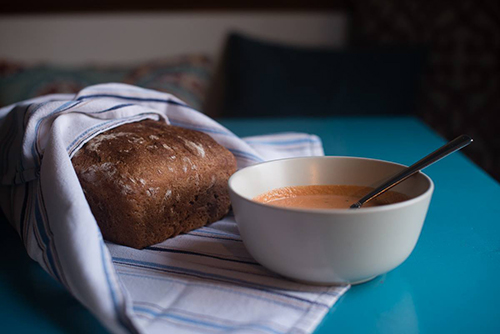 Tomato Basil Soup
Ingredients:
8 cups canned crushed tomatoes
15 fresh washed basil leaves
2 cups heavy cream
two sticks of unsalted butter
Salt to taste
1/2 teaspoon cracked black pepper
Directions:
Simmer tomatoes in saucepan for 30 minutes. Puree, along with the basil leaves, in small batches in blender or food processor. Return to saucepan and add cream and butter, while stirring, over low heat. Garnish with basil leaves and serve with your favorite bread.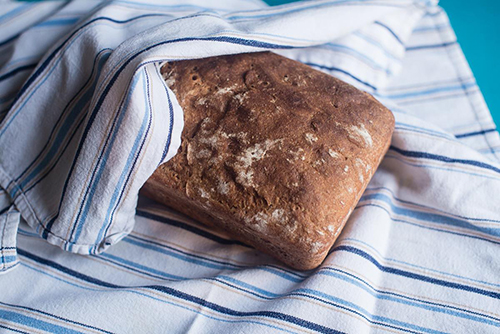 Honey Whole Wheat Bread
Ingredients:
2 tablespoons of honey
1/2 cup warm water
1 1/2 packages of active dry yeast
1 3/4 cup bread flour
2 cups whole wheat flour
1 tablespoon salt
Directions:
Mix honey and 1/2 cup water. Stir yeast and let stand until foamy. In large bowl, mix flours, salt, and yeast mixture. Slowly stir in 1 and 1/4 cups of more water. Flour hands and knead briefly. Grease bread pan and put in dough. Let rise about 45 minutes. Bake at 400 degrees from 45 minutes or until done. Remove from pan and cool on rack.
********************
Danielle Ayers Jones is a storyteller. Whether it's with paper and pen or behind the lens, it's one of the things she loves to do best. She combines her love of writing and photography on her blog,
danielleayersjones.com
. Danielle is wife to an amazing husband and mother to four.
Read other recent blog posts: