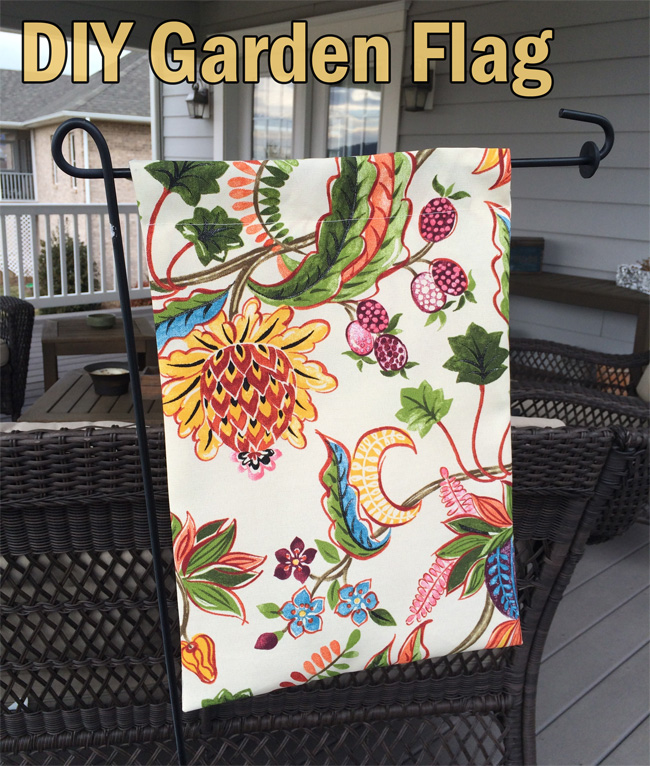 DIY Garden Flag
I usually enjoy winter, but this year's east coast winter has been long and cold. It's mid-March and my entire family is more than ready for spring.
As I looked out my kitchen window last week during another cold day, I realized that my garden flag looked terrible. It was faded and twisted from many harsh days.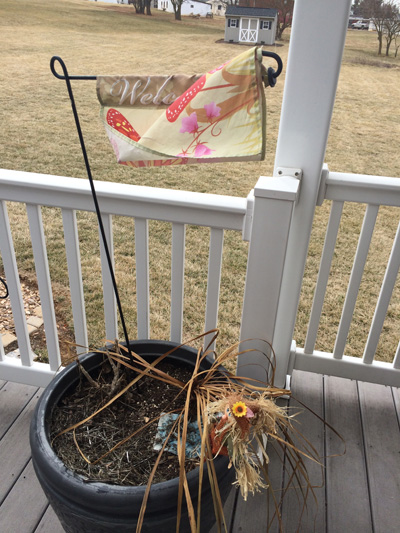 I wanted to see something vibrant out my window again and because flowers are not an option yet, I decided to sew my own garden flag.
A discount fabric warehouse near our house had beautiful indoor/outdoor fabric, so I spent just under $6 to buy 1/2 of a yard. This fabric is made in a way to resist fading when used outdoors. I used my old flag as a template.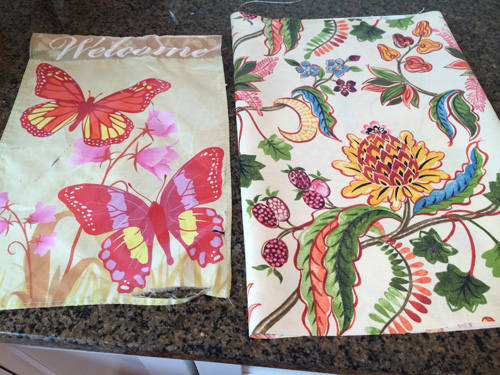 I wanted to make a two-sided flag (plus it's easier to sew that way), so I folded my new fabric in half with the patterned sides facing each other. After cutting around the edge of the flag, I sewed around the edges of the flag leaving a 3-inch opening to turn the flag right side out.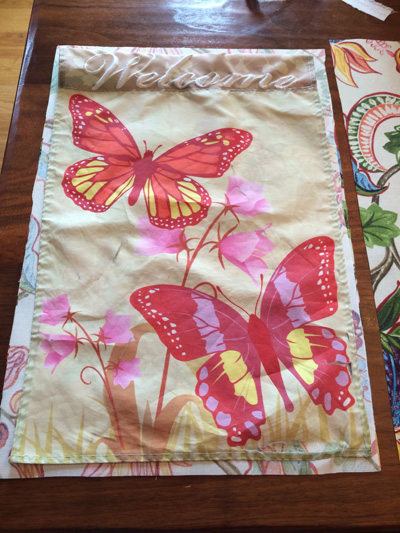 After turning the flag right side out, I ironed it flat and used some fabric glue to secure the opening I left.
Finally, I made one additional horizontal stitch, 2-inches down from the top edge of the flag. This allows you to open the seams above the stitch line and then you can put your flag pole through the opening.
This simple flag brightens the view out my kitchen window and I cannot wait to make a few more. This would be a great gift idea for a friend who is recovering at home. You could make a flag in a friend's favorite color and place it in a flower pot outside a window or on a porch.
Enjoy!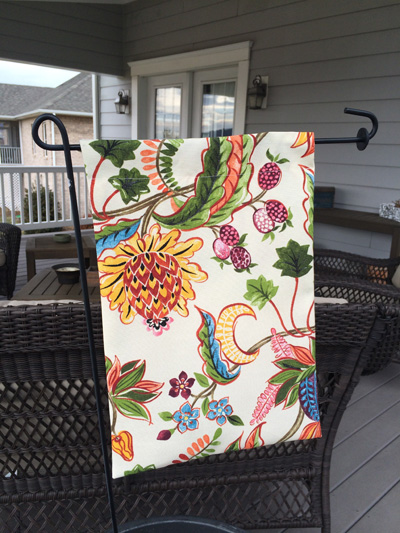 Read other recent blog posts: