DIY Canvas Art
JUNE 23, 2014 / ADINA BAILEY /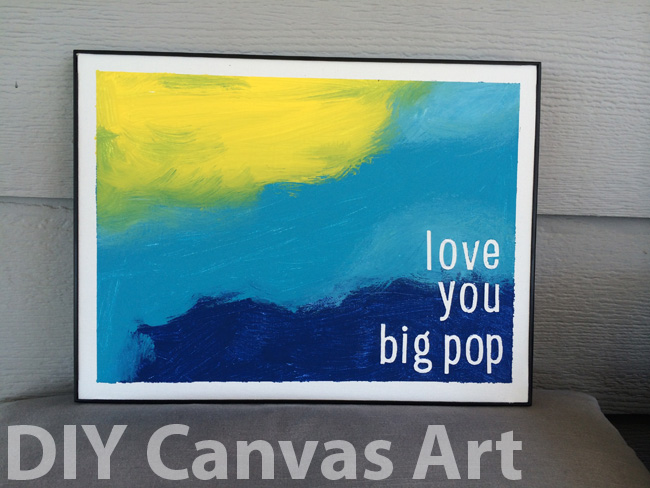 I've written before that I love giving handmade gifts, but I often find that challenging when the recipient is a male. We wanted to have a special gift for my dad this past Sunday, so I spent an evening searching the internet for a gift that I could make with my three children.
I found this idea on the blog, adventures in pink sugarland, and I adjusted her idea just a bit based on the link that inspired the author, Andrea.
Her instructions are fantastic! After placing your letter stickers and taping the outside of the canvas, painting the entire canvas white before starting REALLY does help to keep the colored paint from leaking under your tape.
I bought my letter stickers from Michael's. I also picked my 9x12 canvas and then bought a frame to fit the canvas size at the same store. I took out the frame glass before framing because I didn't need it.
My kids each painted a color and loved giving their handmade gift to their grandfather.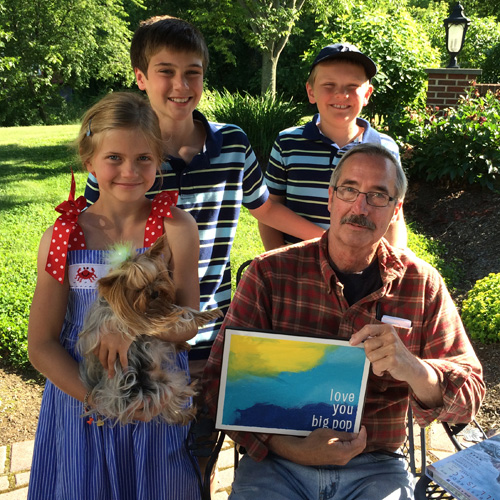 Read other recent articles by Adina Bailey: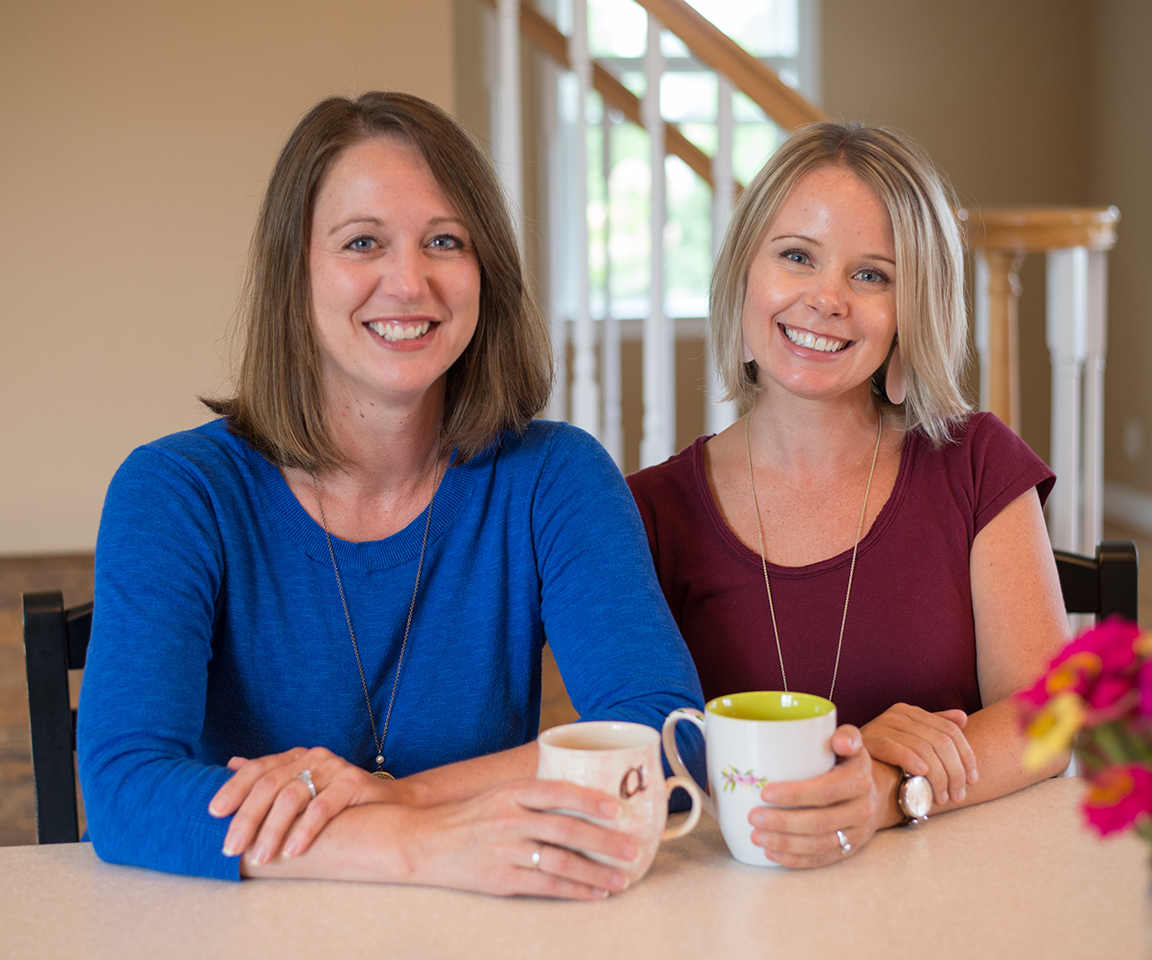 Adina & Maureen
Welcome! We're thrilled you stopped by. Our own joys and sorrows have taught us that a well-timed meal delivered by a friend is one of the best gifts imaginable. In this space, we share our favorite recipes to take to friends, meal-taking tips, and other ways to care for those who are dear to you.
Helpful Posts
Recent Posts...
Visit TakeThemAMeal.com's profile on Pinterest.