5 Fabulous Fall Gathering Ideas
NOVEMBER 2, 2021 / KELLI NAPOTNIK /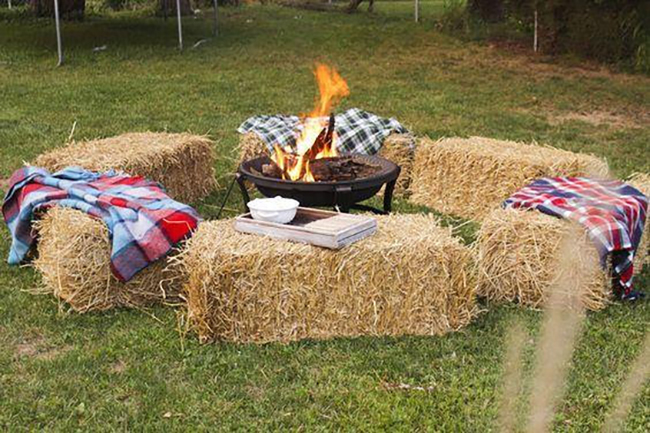 The fall weather has us all thinking of enjoying evenings outside by the fire. It's a beautiful time of year to slow down after a busy day, observe the changing leaves, and take in the cool crisp air. To me, there is nothing more comforting than joining friends around a fire. If you enjoy this time of year too, here are a few simple ideas for planning a fall gathering that your guests will enjoy as much as you do.
It can be tempting to provide everything yourself for your guests, but make preparations easier by using
PerfectPotluck.com
for organizing side dishes and desserts. I used to place unnecessary pressure on myself for gatherings, attempting to do everything myself. In doing so, I would lose some of the joy of having friends over to our house. Find more of that joy by creating
a sign up
, so you can focus on the main dish and relax as friends bring the rest.
Below are some cute fall gathering ideas you may find helpful:
Straw Bale Seating
- A dear friend of mine hosted an Oktoberfest gathering a few years ago. She used straw bales around her fire pit for seating. I loved this idea! Cozy them up by providing blankets. If you can't find bales, Walmart actually has these
cute camp chairs
for around $7! The image above is from
Shades of Blue Interiors
. Click to see her outdoor fall gathering ideas!
Pumpkin Decorating - Have friends bring their own pumpkin for a pumpkin decorating contest. How cute are these donut painted pumpkins?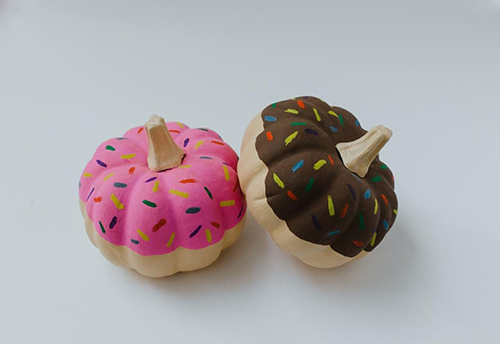 Apple Votives
- Think beyond pumpkins for fall decor and make these
diy apple votives
! Click the link to view a tutorial on how you can make these yourself.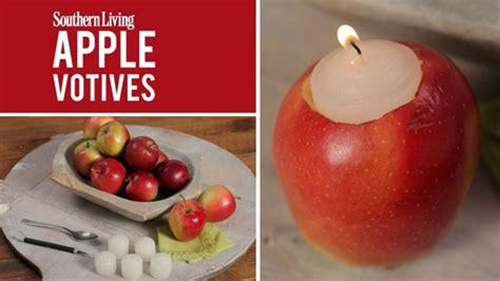 Fall Scavenger Hunt
- Another idea is to host a fall scavenger hunt. I found this
cute printable
on Etsy for less than $5.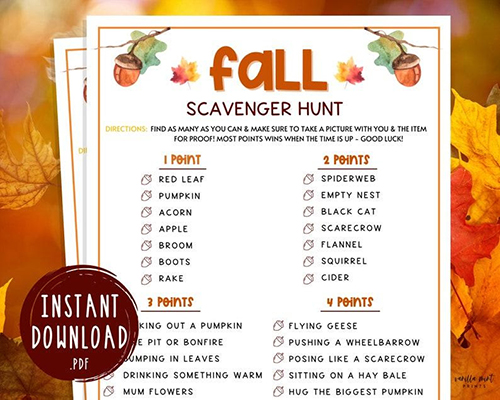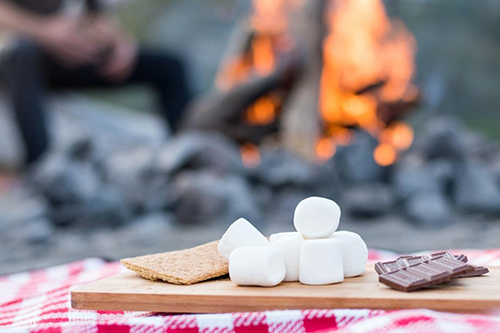 We hope you enjoy these ideas, but most of all, that you have many nights by the fire with those you love and hold dear. We'd also love to hear from you! If you have your own fall gathering ideas, please share them with us in the comments below!
Read other recent articles by Kelli Napotnik: