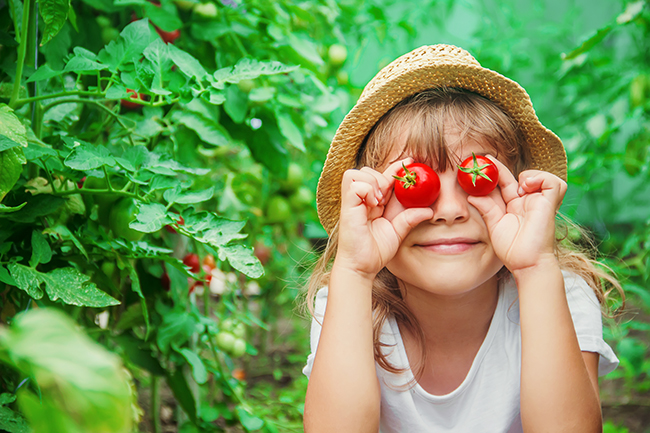 4 Garden-Fresh Recipes for Summer
Always do your best. What you plant now, you will harvest later. -Og Mandino
Like many of you, this summer has been about making the best out of the situation. One result is our garden looks better than it has in years. I've heard similar stories from my friends.
I love growing fresh fruits, vegetables and herbs at our home. It makes it easier to take a healthy, nutritious meal to a friend. I enjoy using seasonal favorites in my menu planning too.
Our family has an abundance of summer squash, cucumbers, green beans, potatoes, melons, tomatoes, corn and more. We have been trying new recipes and cooking at home, and we discovered a simple one-skillet meal we all agreed was a hit.
Whether you garden or visit a farmers market, consider these seasonal favorites for taking a meal or feeding your family. Enjoy!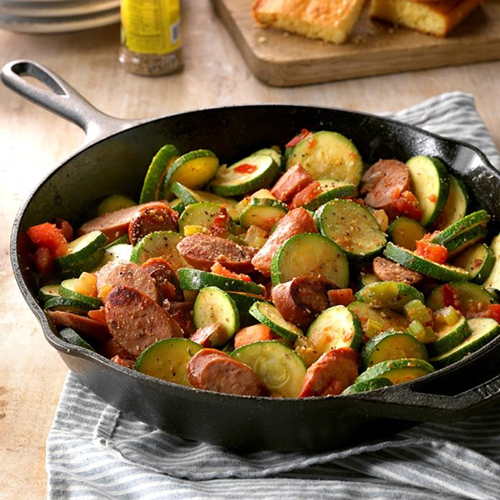 In all the ways I have used zucchini and squash this is by far my family's favorite (if you don't count chocolate zucchini cake). It's a lighter dish full of flavor and easy to make and transport. Canned, diced tomatoes will also work if you don't have fresh tomatoes.
I love the simplicity of one-skillet meals for dinner at home or for taking a meal. For a complete meal serve with Parmesan cheese for topping, French bread and seasonal fruit.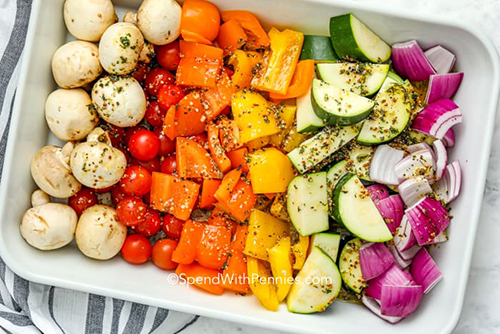 Kebabs are fun to make, easily customizable and easy to adapt to the ingredients you have available. This recipe is a great way to use an abundance of garden vegetables and it's full of flavor.
For a complete meal serve these marinated veggie kebabs with grilled chicken and a side of rice. You can transport this meal in one pan with the rice on the bottom and the grilled chicken and kebabs layered on top.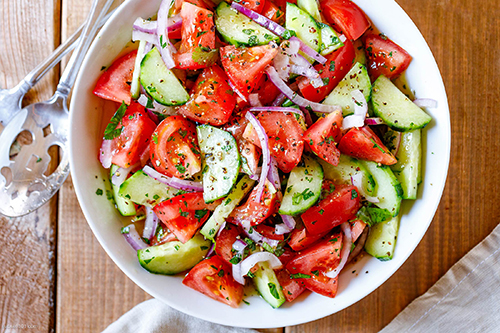 This summer staple makes a refreshing side for taking a meal to a friend or serving at your BBQ or potluck. Juicy tomatoes, sliced cucumbers and onions combine together in a vinaigrette dressing.
We recently picked our first tomato of the season. It was a reason to celebrate! With each garden planted our family believes in tomorrow, the future and the abundance to come. The sense of pride and accomplishment never diminishes year after year.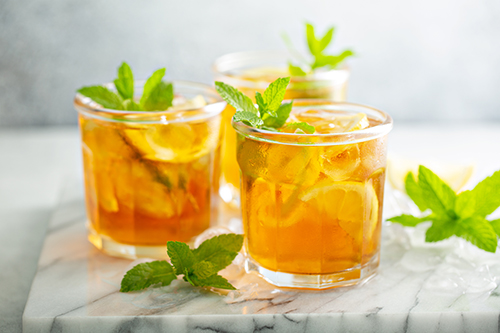 We are fortunate to have a large mint patch in our back yard that makes flavorful iced tea. Fresh mint is the taste and scent of summer that reminds me of childhood, family reunions and hot summer evenings.
Try this summer-inspired iced tea recipe to cool off. We typically use spearmint or apple mint, also known as wooly mint. You may easily adjust the amount of sugar to taste (we typically use less). Mint iced tea is refreshing for a summer potluck or backyard gathering.
We'd love to hear your favorite summer recipe or growing your own food story. Happy summertime to your family!
--
Read other recent blog posts: