Garden Vegetable Calzones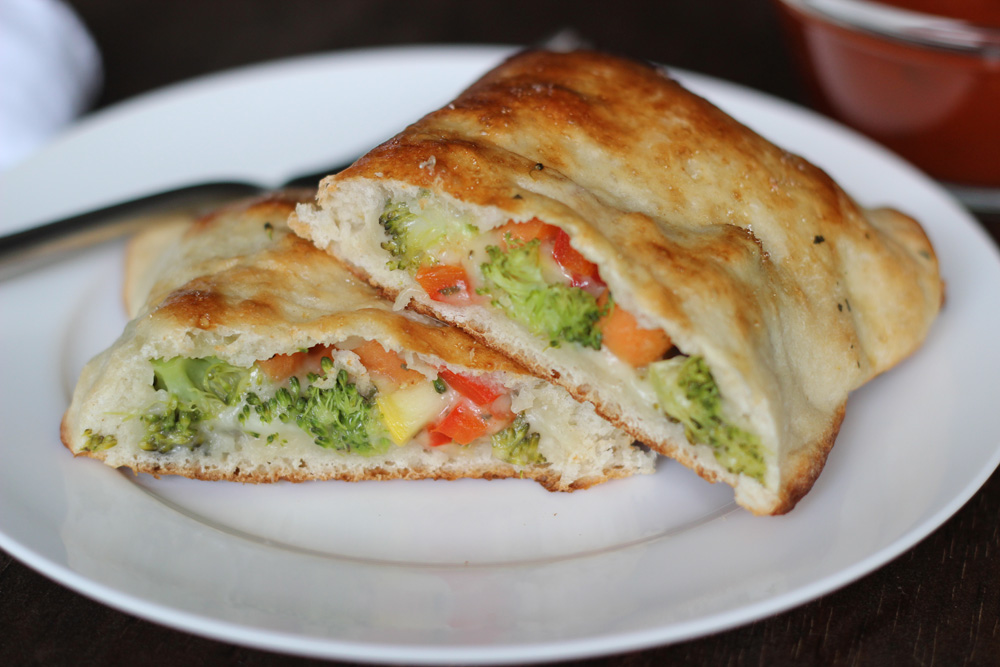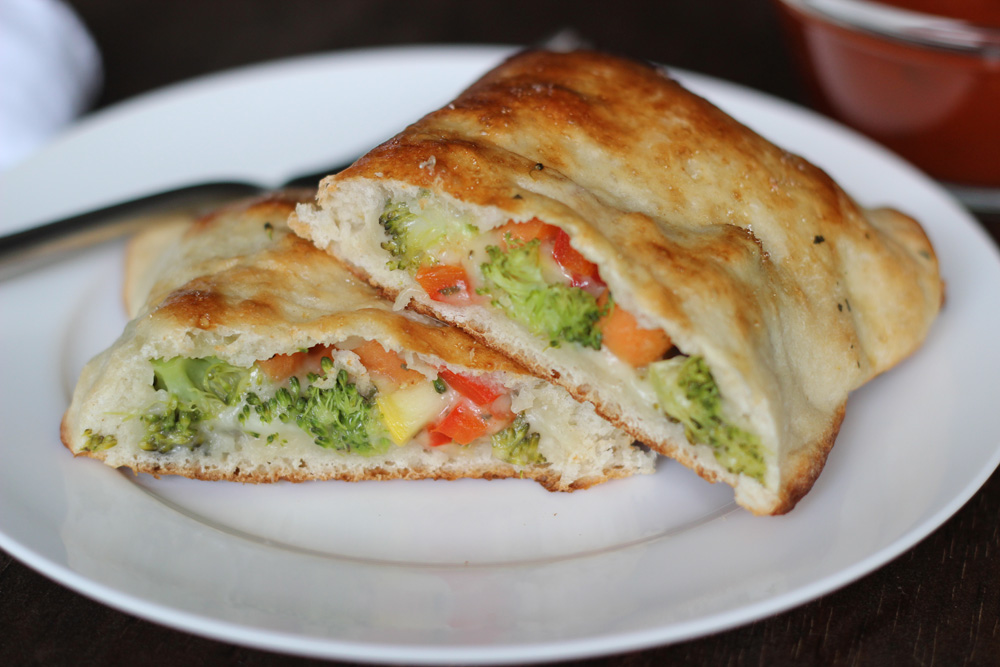 Garden Vegetable Calzones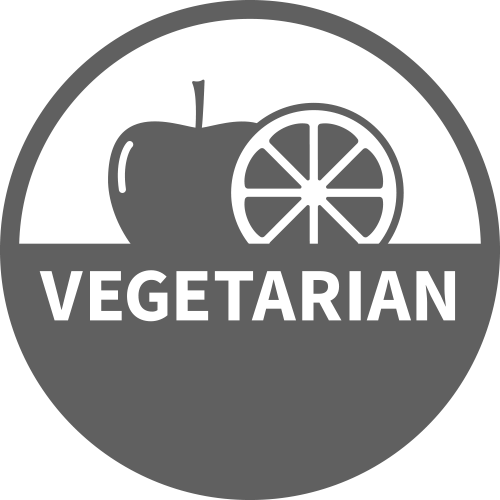 Serves:
4
Adapted From:Spark People

Ingredients:
1 can refrigerated pizza crust dough
3/4 cup mushrooms, fresh, sliced
3/4 cup zucchini, thinly sliced
1/2 cup red bell peppers any color, chopped
4 oz mozzarella cheese
1 egg white, beaten
1/4 tsp garlic salt
1/4 tsp basil leaves, dried
Optional ingredients: Red Onion, Broccoli, Cauliflower, Avocado, snow peas, carrots, any vegetable works!

Directions:

Heat oven to 425°F. Spray large cookie sheet with nonstick cooking spray. In large bowl, combine all vegetables and seasoning, mix well.
Unroll dough; pat to form 14x10-inch rectangle. Cut dough into four 7x5-inch rectangles.
Divide mozzarella cheese evenly onto half of each rectangle to within 1/2 inch of edges. Top cheese with vegetable mixture.

Fold untopped dough over filling, turnover fashion; press edges firmly to seal. Place on sprayed cookie sheet. Brush each with beaten egg white. With a sharp knife cut 2-3 small slits in the top for steam to escape.

Bake at 425°F. for 12 to 15 minutes or until golden brown. Serve with warm pizza sauce or spaghetti sauce for dipping.

More Vegetarian Recipes...