(in)frequently asked questions . . .
Click on any question below to learn more.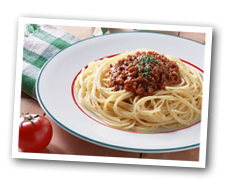 What is TakeThemAMeal.com?
TakeThemAMeal.com is an online tool for coordinating the delivery of meals to loved ones. If someone is ill, elderly, or has had a new baby, oftentimes family, friends, co-workers, church members rally around these families to take them meals. In the past, one person would coordinate (by phone or email) the scheduling of the meals. Now, the meal coordinator can use TakeThemAMeal.com to allow the meal providers to sign up for the day or days when they will provide meals to the meal recipients.

Is TakeThemAMeal.com a free service?
Yes! Feel free to use it often, and tell your family, friends and co-workers about it. It is absolutely free!

How are meals provided through TakeThemAMeal.com?
Most meal providers prepare meals in their own kitchens or order local carryout/delivery for the meal recipient(s). We offer meals that can be shipped to the meal recipient if you live out of town or if you would like to have a meal delivered.

Will meal providers be reminded of their upcoming meals to provide?
If a meal provider enters an email address when they sign up to provide a meal, they will get an email reminder the day before they are to provide the meal.

What emails should each person involved in the meal schedule expect to receive?
The meal coordinator will receive a confirmation email including all the details pertaining to the meal schedule and the administrative password. If a meal provider enters an email address when signing up to provide a meal, they will get an email reminder the day before she/he is to provide the meal (the meal coordinator and meal recipient will be copied on this email). The meal recipient will not receive email notification about the creation of the meal schedule. Our desire is for a meal coordinator to let the recipient know about the creation of the meal schedule.

What's the best way to enter email addresses in "Invite Friends"?
When inviting friends, you can paste a list of emails into the "Invite Friends" box as long as each address is separated by a comma (,) or a semicolon (;). You do not need to type in each individual address. When you create your second schedule, you will be recognized as a previous coordinator by your email address and all the email addresses you have used in the past will be available to you in the "Invite Friends" box. If you prefer, you can also send an invitation to your personal email account and forward it to your group from your own account.

As a meal recipient, can I get a list of who has brought me meals?
Indeed! Click on the "Show # Previous Meals" link at the top of the "Date" column of your meal schedule.

The information I originally entered for the meal schedule is now incorrect. Help!
No problem at all! Once on the recipient's meal schedule, type in your administrative password in the form in the upper right corner of the page. Click "Edit Schedule" on the gold bar and make your changes. When you're done, click "Submit schedule details" at the bottom of the page to save your changes.

Do I need to create a new schedule if more meals are needed? How do I extend my schedule?
Your schedule can be extended at any point. Enter your administrative password in the upper right corner of your schedule and select "Edit schedule" on the gold bar. Select a new end date and click "Submit schedule details" to save your new end date. If you need to customize your dates further, select "Add custom dates" on the gold bar.

How do I end a schedule if people are signed up and the meals are no longer needed?
Enter your administrative password in the upper right corner of the schedule. On the gold bar, click 'Send emails' and select 'Everyone providing a meal'. In the box, compose a message letting people know that meals are no longer needed. After sending the message, click 'Disable schedule' on the gold bar. This will disable all the reminder emails as well. If you would need to access the schedule again, you will receive an email letting you know how to reactivate the schedule.

Oops --- I seem to have forgotten my administrative password. Should I set up a new account?
No need to set up a new account. When viewing the meal schedule, take a guess at your admin password. If you enter the incorrect password, you will be given the option to have your password emailed to you.

What tips do you have for churches?
If a church will be regularly setting up schedules, it can be helpful to always use the same password. That way, church members can access a schedule if they know the recipient's last name. Churches can also enter their church name in the last name field when setting up a schedule. That way a search by the church name and church password would result in a list of all the church's active meal schedules.

I'd like to set up a schedule for my friend who is having a baby soon but we don't know exactly when the baby will arrive. How should I proceed?
Providing meals when a new baby arrives can be such a blessing for the parents, but you don't always know the exact date little ones will arrive. To accommodate this uncertainty, we suggest the following:

My friend's need for meals is going to be irregular (i.e. we might need to start and stop meals suddenly). What is the best way to set up the meal schedule?


As a meal coordinator, what do I do if people are still calling me instead of using the website?
Not everyone will want to, or be comfortable using the website to sign up for the day when they will take a meal. If you receive a call, just visit the website, and sign that person up online. Thus, the schedule will stay up to date.

I'd like to have a meal schedule created for me because of illness, new baby, etc. but do not want to act as the coordinator. What can I do?
While some people may feel comfortable creating a schedule for themselves and being the one to invite others to participate, other people are not. If you are comfortable acting as coordinator, feel free to create a schedule for yourself. However, if you would prefer the schedule be coordinated by someone else, consider who would best serve in this capacity for you (friend, relative, co-worker, church member, etc.) and then ask them to help you in this way. We have found that most people are more than happy to help, though not everyone thinks ahead to offer to create a schedule. You could even offer to create the schedule yourself but have their name and contact information listed as the coordinator so that when invitations are sent out, they are listed under the coordinator's name, rather than your own.

How does TakeThemAMeal.com work without accounts?
We created the site during a crisis situation and we needed people to have easy access to the meal schedule. We have simplified the process for setting up meal schedules and signing up for meals by eliminating the need for accounts. Coordinators are recognized by their email addresses and that is how their schedules are linked together. After a coordinator sets up a second schedule, she will see that she has access to all her schedules when she is logged in as coordinator of any of her schedules.

Does TakeThemAMeal.com accept international addresses?
Yes! When setting up a meal schedule use the link labeled "Click here for a non - U.S. address" to switch to an international address instead of a domestic address.

What is the TakeThemAMeal.com privacy policy?
Excellent question, in this digital age. Click here to review our privacy policy.

Who created and is maintaining TakeThemAMeal.com?
Scott Rogers and Adina Bailey, located in Harrisonburg, Virginia. If you have comments, questions or suggestions, please send an email to info@TakeThemAMeal.com.

How do you provide this website for free?
The majority of the financial resources for keeping this website up and running are contributed by individuals, churches, organizations and companies. Click here to become a financial partner.